About:
We are Todd and Wendy Christensen (aka 50+ and 50-), an average couple on an extraordinary journey from mediocre finances to Financial Independence to Retire Early (FI/RE). As a couple, we don't want to retire on Social Security and a limited IRA. We have committed to eliminating ALL our debt by our late 50s and early 60s while building passive income streams that will permit us to pursue a meaningful life outside the 8-5 workday.
Hello and thanks for checking out my blog! First off, I go by the moniker "Cubert". Early Retirement, powered by Financial Independence, also known as "FIRE" — that's the real premise of this blog. My career in technology has had its ups and downs, but for as long as I can remember, I've had a nagging itch to take on passion projects. Effectively, I just wanna be my own boss.
Learn more

►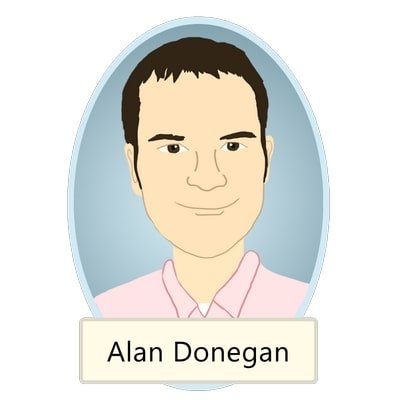 Today I am financially independent, I run a cool little company (PopUp Business School) with a team of 12, changing the way entrepreneurship is taught globally and I spend my time travelling around the world working with some of the coolest people. Life wasn't always this way! At school I was the shyest kid you could meet, I struggled talking to strangers, I was paralysed by fear approaching girls, making phone calls or anything else. My family went from wealthy to £millions in debt and we had to do car boot sales (yard sales) at the weekend to raise the money to buy food. So what changed? This is what I want to share with you and it is going to be in 3 main parts: entrepreneurship, financial independence, and making dreams come true.
Learn more

►
To start with, let me tell you a little about myself. I am a mom to two boys and a daughter. My husband and I came to America in our twenties and together we have been blessed with opportunities. I came with 2 suit cases, $200, lots of wisdom, hope, vision and dreams. He also had 2 suit cases, although more money; $500 that he borrowed and had to pay back. Through this blog, I hope to grow and learn with you through my experiences, written literature, tried/true ideas and…maybe some experiments :-). I promise you no one will get in trouble 🙂 . I will share some of our parenting tips and ideas as we raise our kids and teach them how to make money work for them. Through this experiences, we can face the challenges that confront our generation, change the negative perspective about money, rewrite our stories and spread the message that financial liberty is for everyone. Come along and lets journey to ABUNDANCE with LITTLE.
Learn more

►
Hey there, I'm Joel. I'm 35 and live in Los Angeles. At first glance I'm just an average guy in every way… Average height, weight, looks, IQ, skills, etc. But there's a few things I've been doing differently the past few years that have elevated my life to above average: Every day I'm learning to make better use of my time. I now get up at 5am every morning. Every day I'm learning to make better use of my money. I'm on a fast track to Financial Independence! Every day I get up at 5am and send a short positive message to friends, family, co-workers and strangers from the interweb.
Learn more

►
Life pulls our hard-earned money in a million different directions. So we're fighting to reclaim it. We want more for what life is really about: adventures with people we love! I hope you find inspiration from our journey and pick up ideas for your own. Here's to making life epic.
Learn more

►
Hello everyone, my name is Jared. There is a lot of emphasis online about retired at 30! Well I'm 31, and not retired. In fact, my goal has always been to have the option to retire by 45 from the time I started working. I have a wife, and two young boys. I know I am not going to retire in my early 30's because I have a family to raise and bills to pay, but my goal of 45 is still in sight. This blog is to document my journey to finding financial independence while having dependents and offering tips and interesting ideas to you. I started with nothing, and have been working since I was 12. My first job was working teaching kids how to swim at the local swim club, from there I moved on to working in fast food, busing tables at a nice Italian restaurant, and eventually working as an apprentice electrician. I acquired my Journeyman Electrical License at the age of 22. Most recently I work in Construction Management overseeing the daily construction of various project types.
Learn more

►