About:
My name is Jennifer Beadles, and after stumbling around from job to job in my late teens and early twenties, I found my calling: real estate. At 21 years old, I had bought my first house, and a real estate developer hired me. I found myself learning the ropes of building new construction, hiring subcontractors, dealing with red tag notices and grumpy neighbors who didn't want new houses blocking their view. While I loved the variety and constant challenge of finding solutions to complex issues in the development world, I wanted to do and learn more. So, in 2009, I officially ditched my 9-to-5 job and become a real estate agent specializing in working with investors. Since my goal was to achieve financial freedom through real estate investing, I figured what better way to earn a living than to help others achieve what I was setting out to achieve. Turns out working in and on your passion does pay off. I've sold more than $120M+ in real estate while buying rentals and building up my own passive income streams. In 2017, I decided I needed to help more than just the investors in my local market, so I started this blog and launched my own local Seattle meetup group called Addicted to ROI. Then an amazing thing happened. I started to connect with other like-minded investors and agents across the country and created a new opportunity: connecting investors with these hard-working, investment-savvy agents who not only like working with investors but also they really know how to find deals.
My name is JC Keen. I am an engineer by profession and an entrepreneur by passion. In an article titled One Thing We Can Learn and Copy From Successful Immigrants I shared that I am an immigrant and grew up in a country where hustling is a way of life. I have many years of investing experience in areas that include securities, precious metals, timber land, residential and multi-family real estate. My background and experience ignited in me a passion for entrepreneurship, business, investing, and ultimate the pursuit of financial freedom. Although I have a great career as an engineer, I am constantly looking to expand my business knowledge. But most importantly, I am constantly looking for business and investment opportunities. Given all of this, I love talking about anything pertaining personal finance. I also love sharing knowledge, as well as mentoring others. Please join me in the pursuit of knowledge and financial freedom.
Learn more

►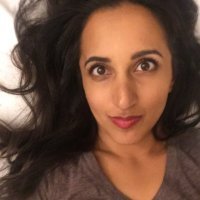 One of Afford Anything's core philosophies is that you should experience adventure at every stage of life, rather than defer happiness until the end. You should enjoy mini-retirements throughout your life; treating work and life like an interval race. You should embark on your epic travels today, while — behind the scenes — you simultaneously lay the groundwork for a permanent escape.
Learn more

►
I'm a family guy living in Colorado with my wife and two young children. I studied biology and chemistry in college, but somehow turned into a software developer. From as far back as I can remember, I liked to save and earn money. My goal was to build a portfolio of $1,000,000 by February of 2017; 1500 days from the birth of this blog (January 1, 2013). And hey look, I've since retired!
Learn more

►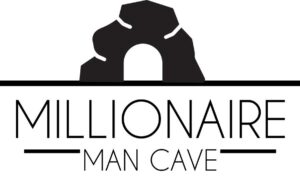 Millionaire Man Cave is about bringing investing and personal finance to the masses through exposing the tools that were once reserved for professionals.
Learn more

►
School teaches us everything from the various Capitals of the world to advanced calculus but never touches upon the one thing everyone needs to deal with… MONEY! Normally, you need to figure out everything from taxes to investing to budgeting on your own. But that's where Financial Pupil comes in. Offering easy to implement and relatable advice, Financial Pupil's purpose is to help educate you about everything money-related so that finance can be fun and exciting for you.
Learn more

►
There has, in fact, been a welter of independent, peer-reviewed research dating back to the 1950s on how best to invest, and the findings are remarkably consistent. Yet although this evidence is widely known in academic circles, the investing public remains largely oblivious to it. Even investment professionals and industry commentators are either unaware of it or for their own reasons choose to ignore it. This blog is an attempt to redress the balance. My goal is to inform investors about what the evidence says; to explain why we don't hear more about it; and to help like-minded financial advisers to communicate the benefits of an evidence-based approach. If you're hoping to get rich quick, this isn't the blog for you. I'm not an investment professional; I'm a journalist. The content on this site is for informational purposes only and should not be seen as advice. But if you're looking for the truth about investing or, like me, you'd like to see this hugely important industry change for the better, then welcome aboard. Let's enjoy the journey.
Learn more

►