About Saving Advice:
Saving Advice is a community built around the notion that saving money is good. We offer free articles and information on all aspects of personal finance including debt reduction, how to save money, how to make money and how to invest. If you need any money saving advice, you have found the right place.
Recent Posts from Saving Advice:
Similar blogs to Saving Advice:
Hello! My name is Emma Johnson and my goal is to help you build a full, awesome life as a single mom. I started Wealthysinglemommy.com when I realized a huge need for community, information and inspiration for women like me: Professional single moms. Immediately after launching in 2012, tens of thousands of women every month started visiting, commenting and connecting on Wealthysinglemommy.com. The media started calling. Something special was going on. There is an unprecedented number of women parenting alone. We're not going away. There are 16 million U.S. unmarried moms heading families, and 64 percent millennial moms have a child outside of marriage. This is an incredible moment in history that affords unpartnered women more opportunity than ever to raise amazing, healthy children while also building wildly successful businesses and careers – and enjoy dating and the pursuit of romantic love. I'm one of them. So are you. But moms like you don't always feel like they fit in. So they come here. This single mom business is not easy. On the tough days it is stressful, exhausting and lonely. But life as a single mom can be brilliantly fulfilling – even if you don't stay a single mom forever (hello, dating!). I am here to help single moms like you build an amazing family, career and love life.
Learn more

►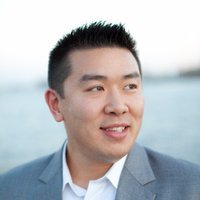 Jim Wang is a thirty-something father of three who is a frequent contributor to Forbes and Vanguard's Blog. He has also been fortunate to have appeared in the New York Times, Baltimore Sun, Entrepreneur, and Marketplace Money. Jim has a B.S. in Computer Science and Economics from Carnegie Mellon University, an M.S. in Information Technology - Software Engineering from Carnegie Mellon University, as well as a Masters in Business Administration from Johns Hopkins University. His approach to personal finance is that of an engineer, breaking down complex subjects into bite-sized easily understood concepts that you can use in your daily life.
Learn more

►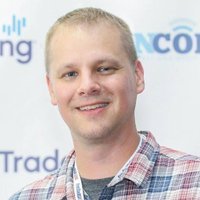 Hi, I'm Peter Anderson, and I believe that everyone can live a life free of debt and financial strain, they just need to have a plan. Hopefully Bible Money Matters can play a small part in helping you create your financial blueprint so that down the road you can give more, save more and live more! I write about 3 cornerstone topics on this site – finances, faith and family – while sprinkling in a fair dose of just about everything else. I hope you'll take the time to stop by and read!
Learn more

►
Hello! I'm Emma Johnson, a professional single mom like you. My goal is to help you build a full, awesome life as a single mom. I've helped millions of mommas with career, money, business, parenting, feminism, dating, sex, success, love, and relationships advice.
Learn more

►
Clever Dude is a personal finance blog devoted to marriage, family, finances, and life. The site covers DIY living, automotive topics, family and everything in between.
Learn more

►
CuraDebt has been helping individuals and small businesses for over 21 years nationwide making the company and team one of the oldest and most experienced in the debt relief industry. CuraDebt Tax has a team of representatives that are qualified to provide help to both individuals and small businesses IRS or State tax solutions. The tax team has over 100 years combined experience with over 83 of it previously working at the IRS or other taxing authorities. CuraDebt has an in-house debt relief program that is designed to help during times of financial hardship and save as much money as possible with your unsecured debt. CuraDebt's free consultation focuses on providing expert assistance, timely advice and solutions that are specific to your situation and your financial goals. The CuraDebt consultation is a no obligation, 100% free and confidential service.
Learn more

►