About Wealth Well Done:
WE'RE BILL AND AMANDA. WELCOME TO OUR BLOG ABOUT MONEY, LIFE, AND HAPPINESS. WEALTH IS THE ABILITY TO SAY, "I LOVE MY LIFE." THIS IS OUR #1 GOAL EVERY DAY.
Recent Posts from Wealth Well Done:
Similar blogs to Wealth Well Done:

I started Banker On FIRE to achieve the following three objectives: Give me a creative outlet from the pressures of my job as an investment banker. Explore, document and debate the various ways to build wealth and achieve financial independence. Help others make better decisions, grow their net worth and live their best life possible
Learn more

►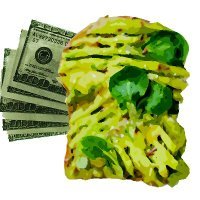 I started We Want Guac after years of itching to share my own experiences. The name itself comes from getting the "extra" in life without feeling guilty about it or like you can't afford it – the guac at Chipotle being the premier example. I focus on showing people in their early 20s how to get started on the climb to wealth; whether you're debt-free or have loads of loans, whether you're a newbie or a little advanced, it doesn't matter. We're out to get you to understand everything related to finance: budgeting, investing, income growth, adjusted mindsets, and overarching societal impacts are all discussed at length.
Learn more

►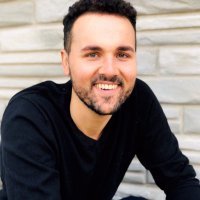 Thank you for stopping by the Best Interest. I'm Jesse Cramer. I'm an engineer and an avid reader/writer. The Best Interest started as my creative outlet, but it's gained national recognition for explaining complex personal finance ideas in simple terms. And now I want to bring those ideas to you.
Learn more

►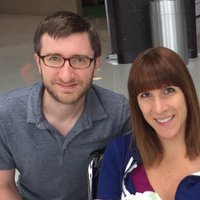 Hey there, welcome to Wealthy Nickel! If you are ready to stop living paycheck to paycheck and take control of your finances, this blog is for you. I have one simple mission here at Wealthy Nickel: to help you fight back against debt and consumerism, and guide you on the path to financial freedom. I promise that if you stick around, you will learn how to get out of the cycle of debt and achieve true wealth (hint: wealth is more than just money).
Learn more

►
Hey there! I'm Whitney. Welcome to my little corner of the internet. I'm a financial coach who helps ambitious people manage their cash flow, pay off debt, work towards their goals, and live life on their own terms. I also help other financial coaches start, launch, and grow their coaching businesses while getting paid for their hard work.
Learn more

►
Millennial professional and an unapologetic yuppie. I plan to semi-retire before I turn thirty-five. I post about my life as it relates to money: spending it, tracking it, how it affects my relationships, my career choices, my lifestyle choices, and the systems I create for myself to plan my financial future. Also, food and clothes– I said I was a yuppie, didn't I? Welcome, I hope you stick around. Also, please comment! It gets boring if I'm the only one talking.
Learn more

►