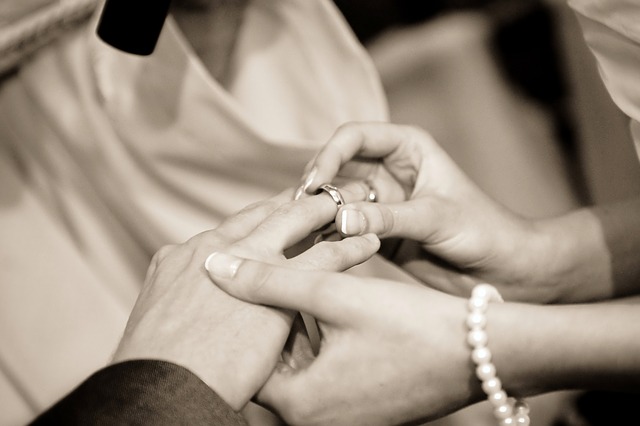 I'm sick of being single. I'm sick of paying lots of taxes. Guess what, it's 2017! I can do whatever I want with my life! It's official: I'm looking for a wife to reduce taxes. Who needs love, it's all about the MONEY, BABY!!!
Time to take action, in this post, I lay out my reasoning and give my dating preferences for prospective applicants 🙂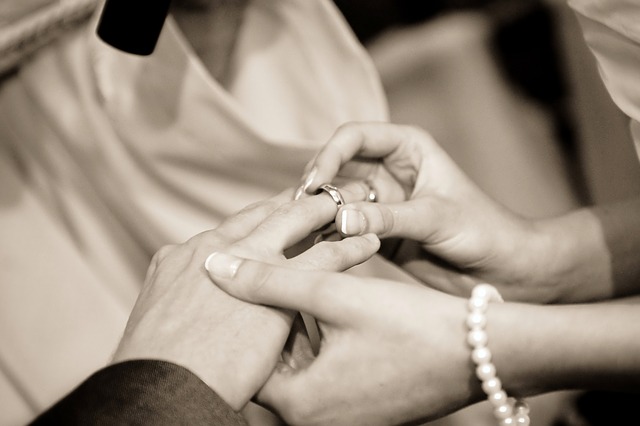 The Tax Code is in Favor of Married Couples
Personal finance bloggers always talk about the importance of fees in investing. I love index funds because the fees are super low (.1%! vs. 1% or 2% for actively managed funds.) Guess what is the biggest fee that people don't always look to optimize? TAXES.
Yesterday, I was doing some light reading on Physician on Fire about Roth vs. Traditional IRA Contributions. (Maybe not the best way to start the article for attracting my future wife)
In Physician on Fire's post, a table was included showing the tax rates for single and married couples. I knew about the difference in the past, but it never hit me like it did yesterday. Looking at the table below, married couples have a huge advantage from a tax perspective.
In 2017, I'm pushing the 28% bracket. Last year, I made $93k gross and my adjusted income was $77k. This year, I'm on pace to make roughly $110k and as a result, my adjusted income will come in around $95k. Looking at the chart above, it's OBVIOUS I need to wife up. An extra 3% a year will introduce a lot of drag on my wealth.
This is ridiculous, I need to act now.
Looking for a Wife to Reduce Taxes!
Here's my pitch to prospective applicants: I'm not asking too much here. I'm 24, healthy, motivated, and looking to help people – does that sound reasonable to you?
For my future wife, I'm looking for the following:
A woman who understands the importance of living below your means.
A woman who is willing to sacrifice today to live like a king and queen tomorrow.
Someone who invests in themselves and is optimistic about the future.
A woman who will support me in my crazy endeavors, such as buying houses or starting businesses.
Someone who will help with house work (hey, gotta make the ask! this is my ideal wife we are talking about 🙂 )
No job experience required. Student loans or other debt not required. No future job prospects required either. (The tax code is favored towards stay at home mom's 😉 )
Conclusion
It's possible my standards are too high. It's also possible I'm just being silly and love is the way to go. Love makes the world go round… though love isn't certain like death and taxes. Hm… I'll continue thinking about the topic of getting a wife to reduce taxes!
---
Married readers, is my idea flawed? Should I wait for love? What have been some money successes you've had from getting married? Who would be your ideal partner for financial success?
Erik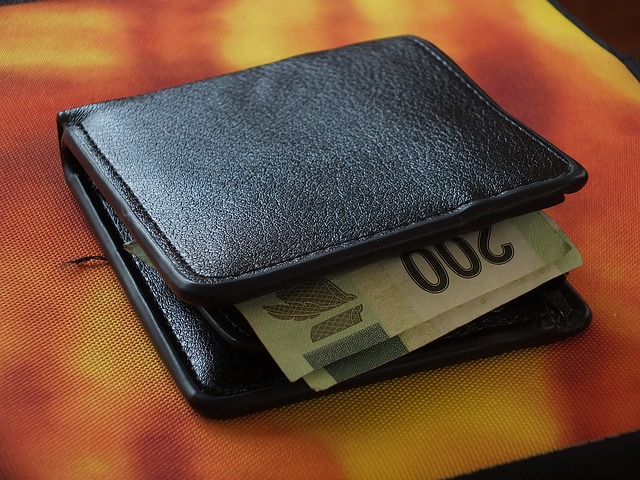 Over the past two weeks, I've been constantly challenging my thoughts on how the world works, what is important in my life, and what do I want to be doing in the coming years. A thought which has been constantly in my head is how can I make responsible choices in saving and spending money, and growing my wealth? This post is going to talk about some thoughts I have and some actions I have taken with regards to saving and spending money, and growing my wealth.
How can I make responsible choices in saving, spending, and growing my wealth?
Where I'm at Financially in 2017
First off, I'll give a brief overview of my current financial status in January 2017. For income, I work at a regional bank where I make fairly good salary for my age. I also own a house and have 2 roommates who pay me rent. From an income standpoint, I'm doing fairly well for age, but am always looking to improve. It is important to never be complacent in your life. This is why I'm reading 75 books this year; I want to improve each and every day.
I'm a Natural Saver
For savings, I contribute 4% to a Roth 401k (company match is also 4%) and am able to save around 1.9k to 2.3k in cash a month. I believe saving money is very important and is essential to building wealth.
Like I mentioned above, I'm able to save around 1.9k to 2.3k in cash in a given month. I live fairly frugally, and do not spend much on non-necessary items. For spending, I have my mortgage, which I am not prepaying (the loan is a 2.625% 5/1 ARM), and have usual expenses of around $600 a month (food, utilities, fun). In addition, I have about $10k in savings which I treat as an emergency fund for myself and my house.
Here's a simple snapshot of my net worth at the end of 2016. (Serious question here, how should I value my house?? Zillow has given me 60k in appreciation in 1 year!!)
Now that we have gone through and discussed where I am currently at financially, I can start discussing where I want to go and what actions I have taken so far in 2017 to get there.
First, before I get into my action steps, I'll discuss what I want to set myself up for in the future.
I want to be able to run my own business in the future. Whether that be in real estate, where I have some experience already with my house, running a website, such as this one, or running a brick-and-mortar business, I need to work on my management skills sooner rather than later.
I want to be able to build my income to a level where I could choose to not have to work for an extended period of time. This goes hand in hand with the first thought; if I owned cash-flowing assets which produced decent income, I would be free to do what I want, when I want. Certainly, this is a fun thing to think about! In addition, by becoming financially well off, I will be able to provide for my future family and friends.
My Action Steps Taken in 2017
1. Open up 2 New Credit Cards
One thing which is very important in business, and life, is being creditworthy. I have opened 2 credit cards in 2017 to take advantage of perks and rewards. 1. A Target Credit Card, which gives 5% back on all purchases and 2. an Amazon Credit Card, which gives 5% back on all purchases through Amazon, 2% back on select other purchases, and 1% on everything else. In addition to these great perks, I received a $70 Amazon gift card!
By opening these new lines of credit and paying them off each month in full, I will be able to increase my credit score. In addition, my credit score should rise automatically due to my utilization rate coming down. At a maximum, I might spend 2k in a month, which previous to me opening these new cards would have been 50% of my total limit. Credit bureaus want to see your utilization rate under 30%. The Target card has a credit limit of $500, and the Amazon card has a credit limit of $5,000. Now, my utilization should never be above 20%!
Result: Increased credit limit by $5,500 and unlocked avenues to save 5% on various purchases.
2. Increasing my Credit Limit on Main Credit Card
In addition to opening new lines of credit, I requested my main credit card's limit be increased from $3,000. The bank came back and told me my credit limit would be increased to $5,000, a decent increase. In addition to this increase, and the 2 new lines of credit, my utilization rate will be very low. My credit score should increase, as a result, in the long run.
Result: Increased credit limit by $2,000.
Henry and I met each other about a year ago and we are both interested in running businesses. We both have rental properties, but do not have any experience working in a team on a small business. We started this blog in late December and believe this is a low risk way to figure out if we would be good business partners (in Decisive, they call this "ooching"). In addition, having a blog is a great way to improve as an individual.
Blogging is a potential income producer in the long term. Currently, we are trying to make connections with other bloggers and individuals to help them out in increasing their viewership. Along the way, we hope that these connections can help us with our goals of 15,000 views and 10 guest interviews/posts. Hopefully we can stay consistent and make The Mastermind Within a place where readers can learn, grow, and become more successful.
---
Conclusion
The first two weeks of 2017 have been solid for me financially. I've increased my credit limit by $7,500 and am setting myself up for improvements on the income front in the new year.
Have you been taking action steps in the new year to move towards your financial and business goals? Do you look to increase your credit limit to the maximum? (Also, should I use Zillow for my house estimates?? I'm still stumped on this one…)
Erik