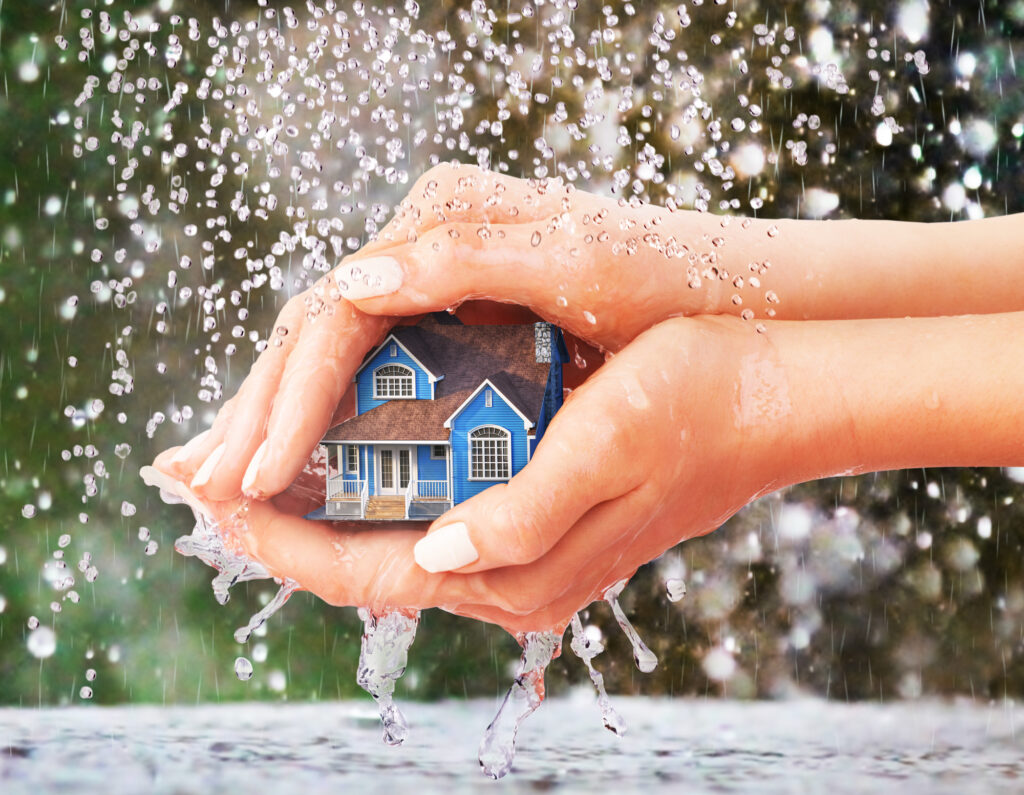 Home insurance is a crucial aspect of protecting your most valuable asset. While many homeowners understand the importance of insuring their homes, some overlook certain coverage options that provide maximum protection and peace of mind. In this article, you'll learn about the coverage options that should always be part of any home insurance and how you can tailor them to your needs and circumstances.
Dwelling Coverage
When considering home insurance, it's essential to prioritize dwelling coverage, as it forms the foundation of your policy. This coverage protects the structure of your home, including walls, roof, and foundation, against various perils such as fire, windstorms, and vandalism.
To ensure comprehensive dwelling coverage, assess the cost of rebuilding your home in the event of a total loss. Or, if you're not sure how to go about it, find a recommended website that allows you to build your own insurance policy with the coverage you want while being guided by experts throughout the whole process.
Personal Property Coverage
Another essential component of home insurance is personal property coverage, which safeguards your belongings inside your home. When your possessions are stolen, damaged, or lost, you can use this coverage to replace your belongings without spending out of pocket. Here are some important aspects of personal property coverage to consider:
Coverage Limit:

Personal property coverage has a predetermined limit, typically a percentage of the dwelling coverage limit. Reviewing it and ensuring it adequately reflects the value of your belongings is crucial. If you have high-value items such as jewelry, fine art, or collectibles, you may need to consider additional coverage or scheduled endorsements to cover their total value.

Covered Perils:

Personal property coverage protects against theft, fire, vandalism, windstorms, and water damage (excluding floods)

.

However, reviewing your policy and understanding the specific perils covered and any exclusions that may apply is essential. Some policies offer broader "all-risk" coverage, while others provide "named perils" only, which covers specific events listed in the policy.

Off-Premises Coverage:

Personal property coverage may extend beyond your home's physical boundaries, to include belongings in storage units or luggage you take with you.
By understanding your personal property coverage, you can have peace of mind, knowing that your treasured possessions are safeguarded, no matter where they are located.
Liability Coverage
The liability coverage safeguards your financial well-being when held responsible for bodily injury or property damage to others. For instance, a lawsuit was filed after your guest slipped and fell on your icy driveway and sustained physical injury. You can use this coverage to pay for legal costs or the medical expenses you are liable for.
Additionally, liability coverage can protect you in situations outside of your property. For example, if you accidentally damage your neighbor's fence or car, it can pay for the repairs or replacement costs.
The limits of liability coverage are typically stated in your policy and represent the maximum amount your insurance company will pay in case of a covered liability claim. It's crucial to review these limits and ensure they provide adequate protection. Higher liability limits are generally recommended, as they offer greater financial security and help protect your assets in the event of a significant liability claim.
Additional Living Expenses
If you can't live in your property due to a covered loss, additional living expenses (ALE) coverage provides financial support. It covers the cost of temporary housing, meals, and other necessary expenses while your home is being repaired or rebuilt. 
Like the other coverage options, reviewing the ALE limits in your policy is important. That way, you can ensure they're sufficient to support your living expenses during the restoration period. 
Ordinance Or Law Coverage
This coverage option is an often overlooked but essential component of home insurance. It protects you from the unexpected costs of rebuilding or repairing your homes to comply with current building codes or regulations.  
Building codes and regulations are continuously updated to improve safety standards and ensure structures meet modern requirements. If your home is significantly damaged or destroyed, local authorities may require you to rebuild or repair your home in compliance with current codes. It can include electrical systems upgrades, fire suppression systems installations, or the addition of energy-efficient features. With ordinance or law coverage, you'll receive financial aid for these upgrades.
Conclusion
Home insurance is a crucial safeguard for your house and other valuable assets from various unforeseen events. However, it's important to understand the different coverage options available to choose the right ones for your needs. Some essential coverage options include dwelling coverage, personal property coverage, liability coverage, additional living expenses, and ordinance or law coverage. 
Understanding your policy and reviewing it regularly with your insurance provider is also essential. It will help ensure that your coverage is adequate and that you're aware of any changes to your policy.