Making more money in your 20's can be a great way to jump start your financial foundation and create financial stability in your life. Come learn about 17 side hustles you can start in your 20's to make more money.
There's nothing more frustrating than working a 9-5 job and still feeling like you're struggling to make ends meet. Or working in the service industry and feeling like you're never going to get any further in life than you are right now. 
Thankfully, though, there's a way to break out of that mentality and start digging yourself into a better financial position while you're waiting for that raise you've been asking for. 
Side hustling. 
Side hustles are a great way to make some extra money and start saving for that dream vacation, or new to you car, or another great financial goal that you're current income can't support. And, they're flexible enough to be done apart from your regular schedule so you don't have to compromise hours at work to get things done. 
17 Side Hustle Ideas to Make More Money in your 20s
But not every side hustle is created equal. The goal of a side hustle is to make more an hour from your side hustle than you do at your regular W2 or contract job. 
Really dig deep into yourself and figure out which skill set you have that is the most lucrative. Finding a side hustle which utilizes your existing knowledge is a great way to make money.
There are so many ways to make money in this world!
Below, I've listed 17 side hustles which you can start in your 20's to make extra money:
Let's dig into each of these below:
1. Tutor Students
Tutoring students is a great way to make extra cash. Depending on your location and expertise, the more specialized knowledge you have the more you'll earn, you could charge people between $50-$100 an hour to tutor. 
Or, try offering ACT/SAT classes during the summer. Parents will pay up to $300 a two hour class for their children to get better scores on those tests. It's a great way to earn some extra money in little time. 
If you're good with kids or enjoy explaining complicated concepts, this could be a good side hustle for you. 
Otherwise, if you want something less stressful and more flexible, consider teaching a foreign language on a platform such as Italki. Many English teachers are making $10-20 an hour to teach English to foreigners.
2. Help With Yard Work
Many people don't like doing yard work – especially when it's just snowed ten inches and they don't want to go outside!
Getting outside and shoveling or mowing people's lawns can earn you a decent amount of money for just a few hours of work.
A great way to find one off clients is to advertise your services on Facebook, NextDoor, or scan the Craigslist classified to see if anyone is looking to hire someone just for a gig or two. 
And, if you're really interested, you could see if local landscaping companies are hiring weekend workers to get in some extra, steady hours and cash. 
If you love the outdoors and working alone, this could be a good side hustle for you. 
3. Edit Audio or Video
Since much of marketing is done online now. Having video or audio editing skills is a great way to bring in extra money on a schedule that works for you. Companies are always looking for editors to create  good video and audio quality and attract viewers and listeners online.
If you know how to do sound quality, video production, or sound mixing, you could secure a fun side gig helping others make amazing videos and sound clips!
If you're good at digital editing or are pursuing a career the technical part of the music industry or cinematography, this could be a great side hustle to help improve your skills. 
4. Build Furniture, Do Repairs, or Make DIY Household Items
Building or refurbing old items and transforming them into something new can be a great hobby and also a potential way to make some extra cash. 
You can scan the personal ads on Craigslist to find old, free furniture or other household items and then clean them up and sell them on Facebook marketplace for $50-$100 or potentially even more. It's a great way to let out some creative energy and make some extra cash. 
If you're extra handy, you could put those skills to work and also offer to do repairs in people's homes. Reach out to your local community to find people to work for. 
5. Referee Local Sporting Events
Reach out to local sporting communities and see if they need a referee for their season. When I was in high school, I refereed elementary school basketball each weekend during the Winter.
For an hour of work, I got paid $15 a game, and got some exercise as well.
If you love sports, this could be an easy money maker for you – a few hours a week in exchange for some exercise and helping out your community. Everybody wins. 

6. Website Design
A great way to earn very good money is website design. Anyone who is running an online business or blog  needs someone to help them create and maintain a solid website, especially if they use their website to help sell products. 
There is a lot of technical information you need to know, but website design is a skill not many small business owners have. Every website that is created on the internet utilizes HTML, CSS, and Javascript to present data and content to the end-user. If you have these skills, reach out to small businesses to see if they need any help updating their websites. 
Additionally, there are other programming languages, such as php or Python, which are popular for the backend of websites, that you can learn and use to build applications and websites.
Small business owners are always looking for an edge over their competition. A nice looking and functional website can be the difference between a deal and a lost deal.
Web design could be a great side hustle for you if you enjoy programming, design or marketing, as these skills all lead to a great looking website!
7. Bookkeeping
Another great side hustle that you can work during the evenings and weekends is bookkeeping for small businesses. While it's not exciting work, you can make a decent hourly wage depending on your area. 
All small businesses need to have tax records, receipts, and documentation on their various financial activities, and many small businesses owners do NOT want to do this work. If you're willing to do the work for them, many will jump on that chance. 
It is tedious, it is a grind, but it is completely necessary and really only requires organization, data entry skills, and some finance and accounting knowledge.
Bookkeeping would be a great side hustle to get into for someone who is currently, or is looking to go towards, working in corporate finance or accounting in the future.
8. Social Media Management
As more and more of the commerce industry switches to an online platform, social media is becoming increasing necessary for businesses to succeed. If small business owners do not invest in  a strong social presence, then the business brand will potentially look less desirable.
However, social media is not always a small business owner's expertise, and if you have solid skills in this area, they would likely outsource this work to you. 
Managing the social media accounts for a business is fairly easy if you have good administrative and planning skills. You want to come up with solid strategies for engagement, schedule out posts and content on the different platforms, interact with followers and potential customers, message any potential partners, manage paid advertising campaigns, and execute on the engagement plan.
Doing this type of side hustle makes you more desirable in the professional world, too. Roles that could come from this idea are Facebook ads managers, Google Adwords Manager, and Twitter and Instagram profile building.
Social media management could be a great opportunity for someone who is talented at marketing.
9. Small Business Content Management
If you're a good writer, small business content management might be a great way to showcase your skills. Strong messaging and content is king in the online world, and online businesses are always looking for the best way to curate their brand. You can help business owners showcase their brands and help them appear to be an expert in their field. 
Many small business owners are not experts in writing content, or determining which content is best for their audience. But if you have a great feel for unique content and voice, this is a role you can fill in their business. 
A small business content manager is responsible for helping manage the existing content on the website (optimizing and cleaning up old posts), ensuring new web pages are strong, and communicating with all authors, editors and social media managers to make sure the message is consistent across platforms.
Again, a side hustle like this has long term career advantages. You could become a website manager (webmaster), content site auditor, editor, and writer.
If you are good at writing, or enjoy some of the technical aspects of editing and formatting, content management could be a great side hustle for you.
10. Graphic Design
Another fairly lucrative side hustle is graphic design. Websites and companies are always looking for someone to design graphics. Especially since having a solid brand is so important in the digital age. If you're able to provide that at an affordable rate, companies would love to hire you. 
Try getting gigs on Fiverr to start out with to start out with. They won't pay much to start, but it helps you put together a portfolio. Then start reaching out to businesses and see if they need any graphic design work done. And definitely let your personal network know that you're creating graphics. You never know who's looking for an artist. 
If you are good at graphic design (either in Canva, Photoshop, Illustrator, etc.), helping small businesses with their image creation could be a decent way to earn extra money on the side of your day job.
11. Rent Out Your Spare Room
Renting out the spare room in your house, either to a long term tenant or using a short term rental service like AirBnB, can be a great way to rake in extra cash if you don't care about some extra humans in your house. I mean, if you aren't using those rooms, why can't someone else use them and pay you for it, too?
I've personally increased my net worth by over $40,000 doing just that. In July 2015, I bought a house with two spare bedrooms. Each of these rooms I rented out for $600+, and after 4 years, I made over $40,000 in extra income! 
These rental options are great since the incoming money is passive income once set up!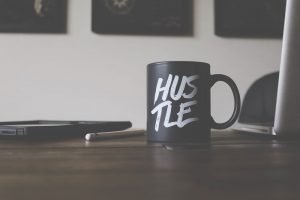 12. Become a Merchant and Sell Your Stuff
Another great way to earn more money is to sell your old stuff. We all accumulate things. And stuff sometimes will end up sitting on a shelf in your basement or closet for years, never to be used.
Spend a weekend going over your house and finding those things you don't use much. Garages, sheds, and attics are a great place to find old relics you don't need and that might fetch a pretty penny. 
Selling this stuff will free up space, and will put cash in your pocket.  It's a no-brainer. And depending on what you sell, you can make $100-$300 for just a few hours of work. That's not a bad hourly wage at all. 
Don't have stuff to sell?  Buying under-priced things at garage and estate sales and flipping them on eBay has proven quite profitable for many people.
Becoming a merchant sounds intimidating. However, it can certainly be done by going to thrift shops and finding under-priced items you can flip for a profit. And sites like Facebook Marketplace and Craigslist have made it easier than ever to sell your things. 
13. Start a Business
If you've been dreaming up the perfect product, maybe now is the time to make it happen. Coming up with something simple to sell isn't that hard when you fully immerse yourself in the product development and brainstorming process. Satisfy the needs of others and you'll be able to make money. 
You could even open an Etsy shop that sells decals or t-shirts. There are so many different businesses that you could start. You just need an imagination to get started. 
There is no guarantee of making money when starting a business, but it is a possibility if you have the right product, connection and skills.
This is a great side gig for someone who is obsessed with the hustle, has a good head for business, and a drive to succeed. 
14. Help Move People Out of their Homes
If you are physically up for it, moving people out of their homes is a great way to pick up some extra cash. It's definitely hard work and not for the faint of heart. But bring a couple of buddies, and you can have a lot of fun. 
You can find gigs on Craigslist, or ask around to see if anyone in your community is looking for a moving company. You'd be surprised how often people will hire someone they know or refer their friends to someone they know. It's the best way to get gigs. 
And it can  pay quite well – in college, I had a few gigs with my friends moving people, and we charged $15 an hour.  After the tip, it was closer to $25 an hour!
15. Invest in Income Producing Assets
Investing in income producing assets should help boost your income. DIY minded people who are handy can buy real estate in a nice location, fix up whatever is necessary, and rent the property for a monthly income.
Real estate is just one of the many income producing assets a person can get involved in – and the hours associated with this side hustle is typically quite low.
If you don't have enough money for real estate, you could look into stocks that produce a dividend or potentially even REITs, which are little slices of real estate and a great way to start investing, too. 
16. Deliver Things in Your Car or Bike
If you have a car or a bike, and a well set up town, biking to deliver Doordash or Postmates could be a great way to get extra cash. Or even trying something like TaskRabbit, where you help people with various tasks. 
If you feel comfortable letting strangers into your personal space, you could even drive for Uber or Lyft and taxi people around.  People will often tip these rides, too. 
If you want to get extra money, you could try multitasking and do both Uber and Doordash at the same time to make double the cash. 
This is a great side gig for someone who works odd hours and needs something flexible.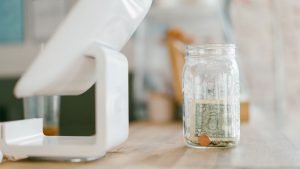 17. Edit Resumes
Everyone knows that writing resumes is tricky and no one really likes doing them. There is so much pressure riding on that one piece of paper it can make some people shy away from even starting it. 
If you have a good eye for specific details and know how to write resumes, tons of people will hire you for that skill. Helping people with their resumes and job searches by reviewing and editing their resumes could be a great side hustle.
If you have experience as a hiring manager or interviewer, this would be a great side hustle for you.
Now, let's talk about some real world examples of side hustles which I've featured here on this blog.
Real World Examples of Side Hustlers and Side Jobs
If you're a little skeptical and think these don't work. Let me introduce you to real world side hustlers who've made good money doing some of the things on this list. 
These side hustlers are making great money on the side of their day job. Here is a list of the side hustle interviews I've featured so far:
Hopefully, these amazing interviews give you inspiration to start your own side hustle (and if you do, I'd love to hear about your side hustle!!)
The 17 Best Side Hustles to Make More Money in your 20s
I hope that you've enjoyed this list of the best side hustles to make some extra money. Saving money on just a W2 can be difficult. But, by creating a lucrative side hustle, you can give yourself an extra boost that you need to get started on that goal of saving you've been putting off. 
So what are you waiting for? Get side hustling today! 
Readers: what's your side hustle? Are there any side hustles in the list you want to try?